Legacy Families
The AUB family tree has many branches. In fact, multi-generational family (3+) connections are one of AUB's core strengths. We strengthen families and families strengthen us.
Family Kurani
|
3 generations
The Kurani family's connection with AUB/SPC is older than the institution itself. Paterfamilias Amin Kurani was said to have been selected when Daniel Bliss was looking for "an honest man" in 1861 who could be trusted with the funds being gathered to launch the college. At least 32 of his descendants are AUB alumni, and the family counts 22 who have served as faculty members and staff.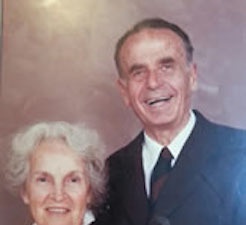 Youngest of nine children "adopted" by AUB after Amin Sr. died. Received a bachelor's degree from AUB and went to Columbia U. for his PhD. He came back to found the Registrar's Office at AUB and was founder and chair of the Department of Education for 40 years.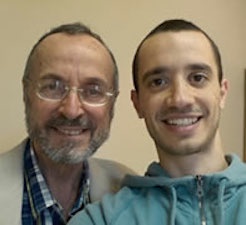 David (left, with his son Amin) is youngest of Habib's five children. Studied at AUB and then returned in 1968 to teach. Headed the Fine Arts department until 1977 when it was disbanded in war, and again when it reopened in 2005.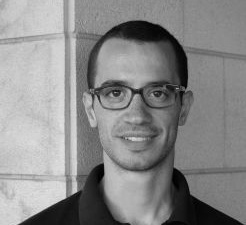 BA '06, MA '12 in English Literature. He is now full-time instructor in the English Department.